YOUR FRIENDLY community
Workshop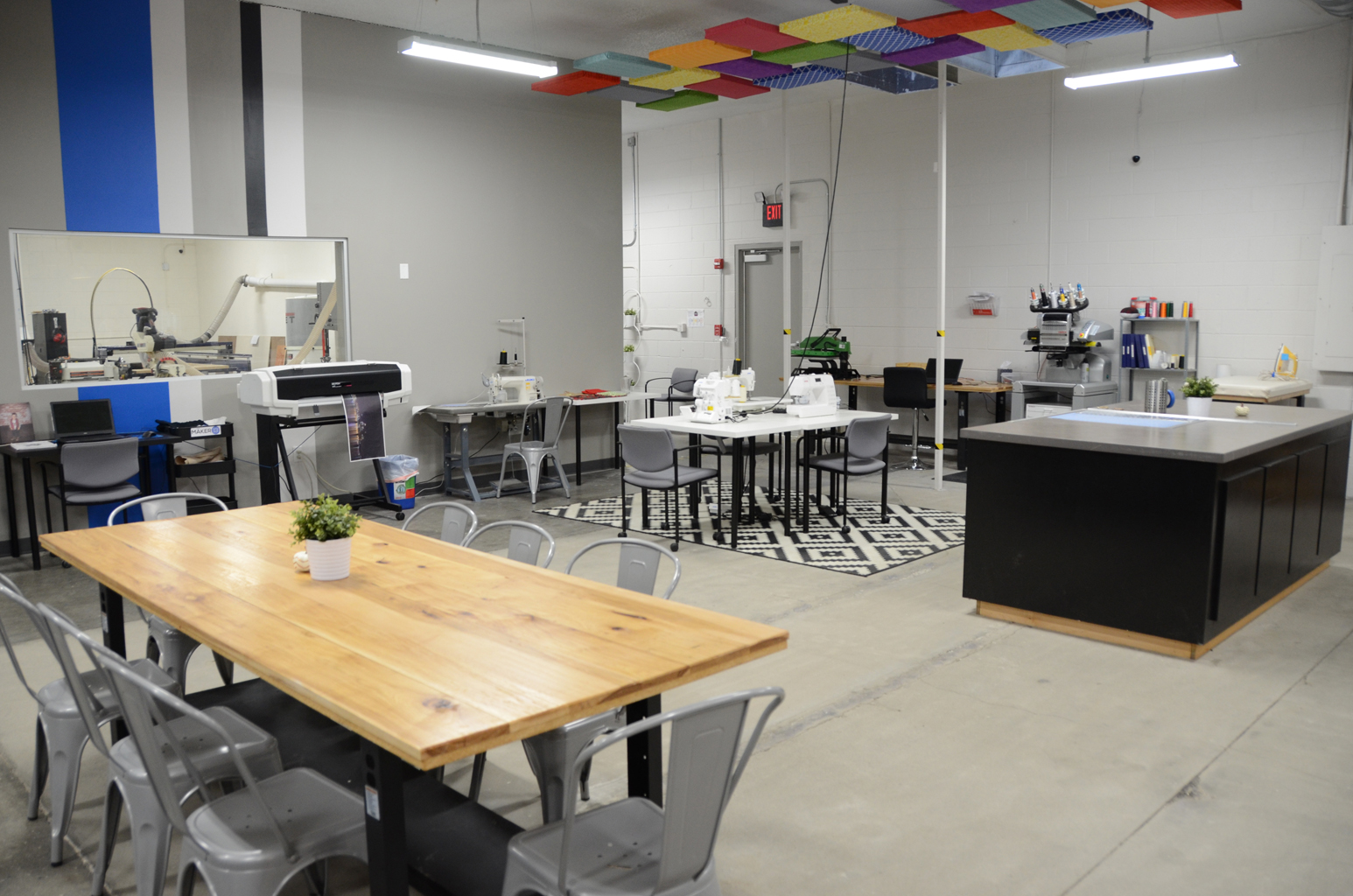 Wednesday, 10/16/2019 Time: 5:30 pm - 8:00 pm
Cost $30.
Pre-registration and payment are required. Limited seats will be available.
Bring a friend or two or three! This makes a great Girls' Night Out. Feel free to bring your drink of choice and snacks.
Register by clicking on the image: (You do not need to purchase the MindBody app if it prompts you to do so. Just X out of that screen and it should take you to the registration page).
What are we?
A Makerspace /
Community Workshop
Have you ever dreamed of a shop with all the tools you would need for a project, to start your business, grow your business, or just a community space to help you come up with the next big idea? Our goal is to give you access to the equipment and training to help you accomplish that.
Our instructors teach you how to safely use the equipment, then with your membership you are able to reserve the equipment you need to work on your own projects at your own pace.
Schedule Appointment
No appointments are needed to explore the space. We are open;
Monday - Saturday 10am-8pm
Closed Sunday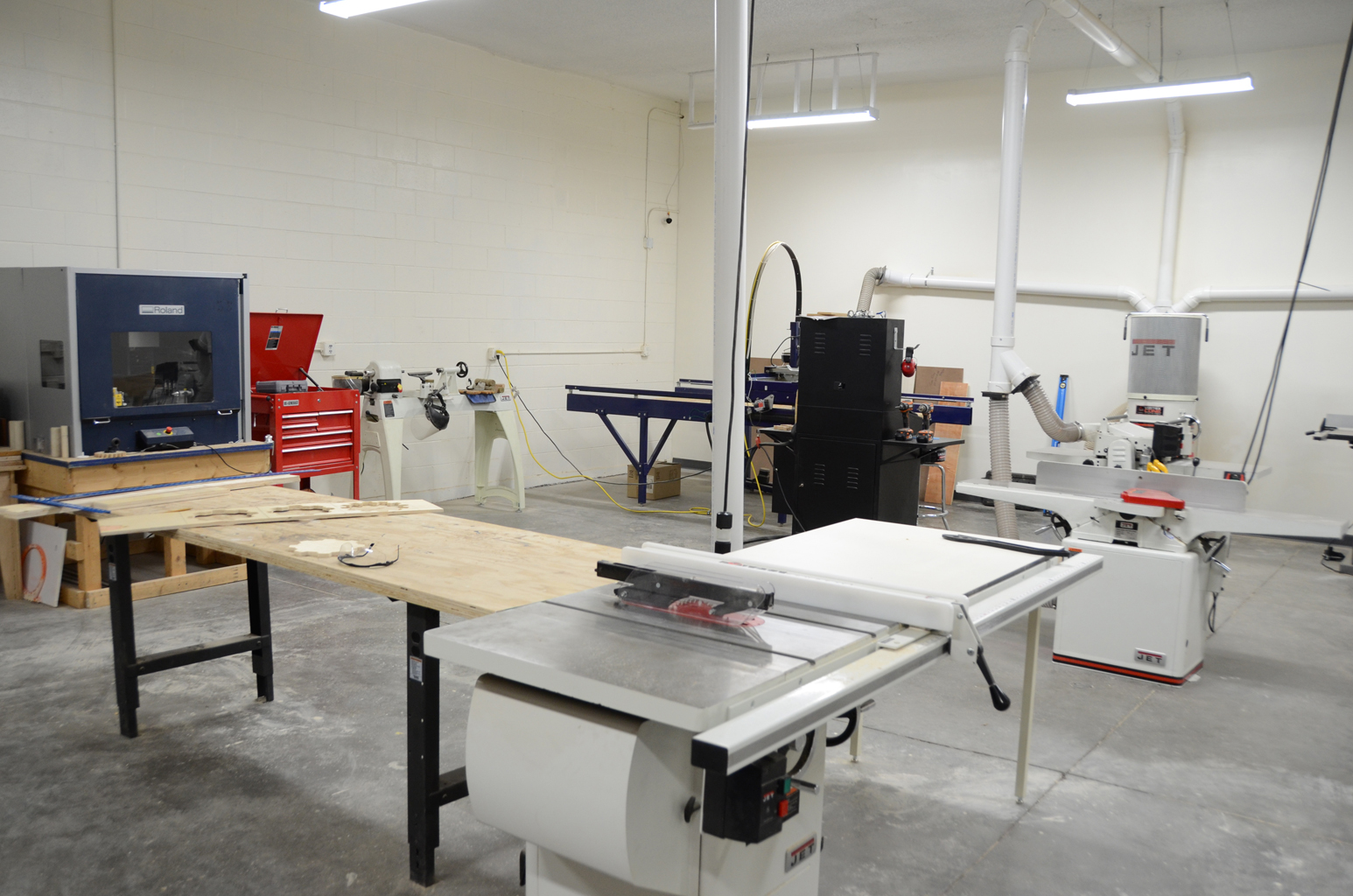 So you have heard about Maker13, and perhaps you are even interested in giving us a try, but you only have time to make it in on the weekend. We understand that, and that is why we have the Weekend Maker pass. Gain access to our equipment on Friday night and all day Saturday for the low price of $40 per month. As with the all access pass, you can book equipment online, and get discounted rates on classes.
This is the all access pass. You can come to the shop anytime we are open, and even book the equipment online so you know it will be here waiting on you. You also get discounted training classes on the equipment, and help from our staff whenever you need it. Join now for only $65 per month! Start making projects, expanding your business, or learning something new today.
You are committed, you love it, and you want to be here for the long run. Plus, what is better than saving some money while making projects, expanding your business, or learning something new? Get 12 months for the cost of 11 with this option. For only $715, you gain full access to the shop for a year, discounted classes, and help from our staff when you need it.
This is a co-working access pass. You can come to the shop anytime we are open to work away from home, or remotely. Join now for only $35 per month! Start working among creative people, expanding your business, or learning something new today
My membership
All Maker memberships give you access to top of the line equipment, maintained by the staff. You could have a membership for over 20 years to just pay for one piece of equipment in the shop. We give you access to all of it! Plus we will even help you clean up afterwards.
Take a Virtual Tour,
or check out our main list of equipment
About Us
We are makers too!
The staff at Maker13 are all makers/creators/fabricators. Each staff person has a bit of a different background and we all work together to give you the best training and the support we can. If we run in to trouble other staff members are on call, or our industry partners and equipment manufactures are there to support you as well.
We want you to feel comfortable and safe when learning and using new equipment. If you ever need help while in the shop, just ask! There will be some trial and error with all new projects, but we are here for you.